Reduced dust emissions
If you're handling grain, you know dust is always a part of the process. The new Mepu dust exhaust system removes over 90 per cent of grain dust and chaff! Dust emissions are considerably lower compared to a conventional fan without dust removal technology. Impurities can be collected into a trailer, dust container, etc.
Our systems are cost-effective and make the dryer more fireproof. Having less dust and chaff around increases your work comfort considerably.
Open brochure
Taifun dust exhaust fans
22kW (30HP)
Horizontal or vertical model
Integrated centrifugal fan
The fan shutter makes it easy to adjust the airflow
Blow chamber inspection door
Specially designed mesh ensures optimized flow and low noise levels
Fully painted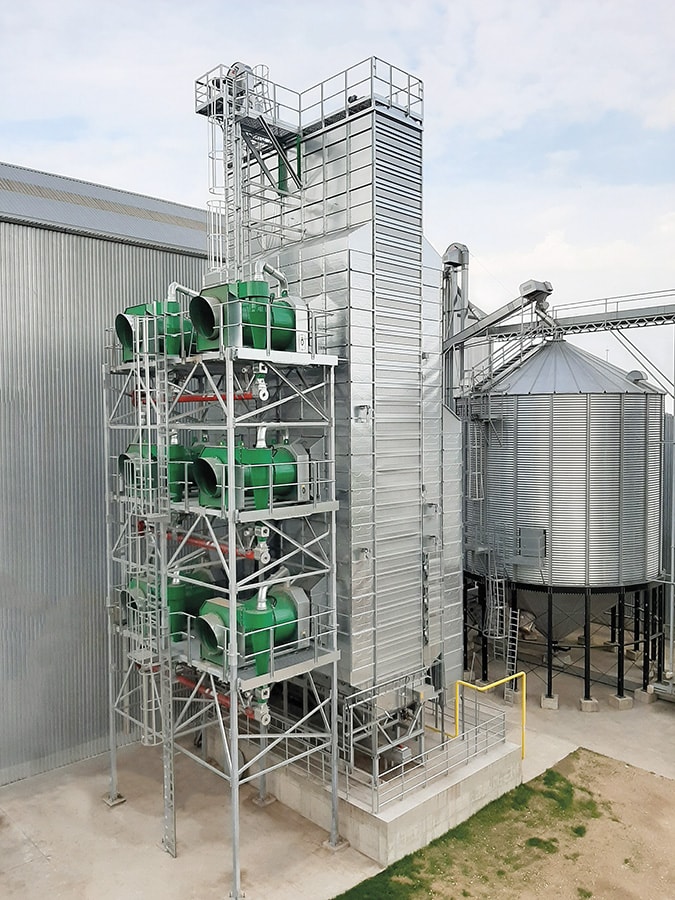 Storm dust collectors
Power options 7,5kW (9,4HP) / 5,5kW (6,7HP) / 2,2 kW (3HP)
Horizontal or vertical model
Attached to the dryer's axial fan
No additional motor power required
Galvanized material