Mepu grain pipes are the most versatile pipe systems designed for grain transfer on the market. Grain pipes are available in three different sizes: Ø160mm, Ø200mm and Ø250mm. Using the quick coupling it's easy and quick to connect various pipe parts into a compact system without the use of tools.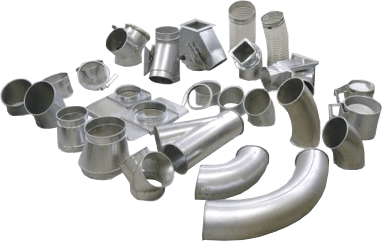 Modular grain pipe systems
Ø200mm / Ø250mm / Ø300mm | Lengths 1m and 2m
No more bending and water-leaking pipelines! New modular grain pipes by Mepu are fast and easy to assemble- and are extremely durable. They've got a self-supporting structure and need support at 6m intervals. Longer structures can be supported with lattice/cable support.
Bolted flange mounting
Worn parts are easily replaceable
Galvanized steel (t=1,5 mm)